Free Shipping Australia Wide
ON ALL PRODUCTS
Fast Turnaround Time
We specialise in urgent printing
Lowest Price Guarantee
NO HIDDEN CHARGES
Get your printing in 4 Quick and Simple Steps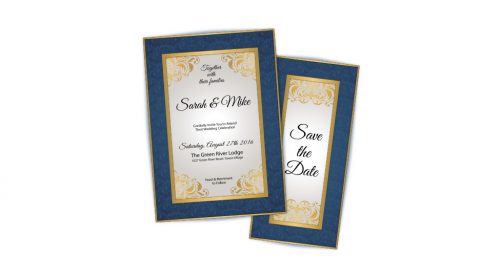 Foil Stamping
Get an instant Price Check
$100.00
Category: Uncategorized
Tags: Booklets Foil Stamping, Bookmarks Foil Stamping, Brochures Foil Stamping, Bumper Stickers Foil Stamping, Bussiness Cards Foil Stamping, Calendars Foil Stamping, Catalogs Foil Stamping, CD Covers Foil Stamping, cheap Flyers, Corrugated Packing Boxes Foil Stamping, Counter Stand Foil Stamping, custom Flyers, custom Foil Stamping, Decals Foil Stamping, Deluxe Business Card Foil Stamping, Diamond Foil Stamping, DL Flyers Foil Stamping, Door Hangers Foil Stamping, Envelopes Foil Stamping, Event Tickets Foil Stamping, Flyers Foil Stamping, Foil Printing, Foil Stamping Adelaide, Foil Stamping Australia, Foil Stamping Booklets, Foil Stamping Brisbane, Foil Stamping Business Cards Printing, Foil Stamping gold coat, Foil Stamping Melbourne, Foil Stamping Perth, Foil Stamping Sydney, FoldersFoil Stamping, Gift Certificates Foil Stamping, gold foil printing adelaide, gold foil printing australia, gold foil printing brisbane, gold foil printing melbourne, gold foil printing perth, gold foil printing sydney, Golden Foil Stamping, Greeting Cards Foil Stamping, Hang Tags Foil Stamping, hot foil stamping, Invitations Cards Foil Stamping, Labels Foil Stamping, Letterheads Foil Stamping, Magazines Foil Stamping, Menus Foil Stamping, multi colour Foil Stamping, muti colour foil stamping, Newsletters Foil Stamping, Notepads Foil Stamping, Pizza Boxes Foil Stamping, Postcards Foil Stamping, Rackcards Foil Stamping, Red Foil Stamping, Response Cards Foil Stamping, Ripcards Foil Stamping, Rolodex Cards Foil Stamping, Sales Sheets Foil Stamping, silver Foil Stamping, Stickers Foil Stamping, Table Tents Foil Stamping, White Foil Stamping
Foil Stamping Printing
Foil Stamping is the best way to attract clients. If you are looking for some new innovation with your business cards, come to Dino Print for Customized foil stamping cards for your business. It is basically design  for your products and cards to beautify them according to your requirement. If you want your products to standout, consider Foil Stamp Printing with Dino Print for extra effects. Foil stamping gives an alluring look and a feel of professionalism and of course the exclusivity.
We have an experienced team passionate about their work with Flyer stamping. Placing an order with us a stress free process and we would like to be in contact with your customers, please write to us your experience and feedback. You can also contact us or email us or more information on any product and queries. We assure the best quality product in the estimated span of time.
Thanks for choosing Dino Print.
| | |
| --- | --- |
|  Size |  Download |
| Product Size |   |
| Product Size |   |
| Product Size |   |
| Product Size |   |
| |   |
Dino Print provide free shipping and design for each product in Queensland, Sydney, Melbourne, Adelaide, Perth, Brisbane or all over Australia.