Free Shipping Australia Wide
ON ALL PRODUCTS
Fast Turnaround Time
We specialise in urgent printing
Lowest Price Guarantee
NO HIDDEN CHARGES
Get your printing in 4 Quick and Simple Steps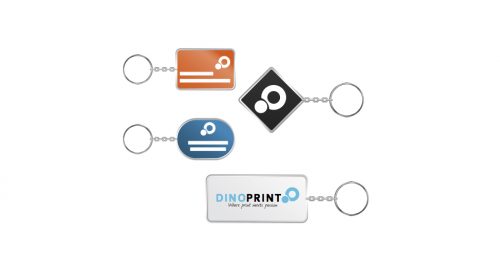 Keyrings
Get an instant Price Check
Category: Uncategorized
Tags: acrylic key ring, acrylic key rings, acrylic keyring, acrylic keyrings, Acrylic Photo Keychain, cheapest key rings printing, clear acrylic Key Tags, clear key chain, clear key ring, cmyk printed keyrings, color key chains, Custom & Bulk Acrylic Keyrings, Custom Copper Stamped Keyrings, Custom Embroidered Keyrings, Custom Leather Keyrings, Custom Metal Keyrings, full color keyrings, key chain printing cbd, key ring, key rings, keyrings, keyrings printing adelaide, keyrings printing melbourne, keyrings printing perth, keyrings printing sydney, plastic key ring, Rubber & Soft PVC Keyrings, small keychain
Keyrings
Clear Acrylic Key Tags or Keyrings are a very useful and helpful promotional item that businesses can get many years of exposure and advertising from their investment.
They are a great way to produce full color images and logo's without the expensive set up costs associated with printing of other Key Tags.
Dino Print is an online printing company offering high quality printing of custom personalized Keyrings, promotional keyring at very affordable prices. We have friendly staff to help you 24/7 via email "sales@dinoprint.com.au", phone call or chat support.
Dino Print provide free shipping and design for each product in Queensland, Sydney, Melbourne, Adelaide, Perth, Brisbane or all over Australia.