Free Shipping Australia Wide
ON ALL PRODUCTS
Fast Turnaround Time
We specialise in urgent printing
Lowest Price Guarantee
NO HIDDEN CHARGES
Get your printing in 4 Quick and Simple Steps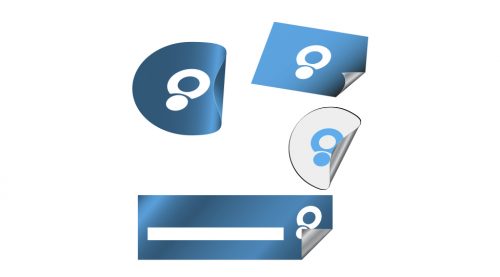 Stickers
Get an instant Price Check
$100.00
Category: Offset & Digital Printing
Tags: big size stickers, cheap Sticker, Clear Cling Label, Clear Vinyl Repositionable, clear vinyl stickers, cling stickers, custom Sticker, custom stickers printing, Die Cut stickers printing melbourne, die-cut stickers, dye cut label, dye cut stickers printing melbourne, Fluorescent Stickers, Free stickers printing, full color stickers printing melbourne, full colour printed Sticker, hologram stickers, metallic stickers, Paper Sticker, permanent vinyl stickers, plotter cut vinyl, sie cut stickers printing sydney, small size stickers, sticker printing, Sticker printing Adelaide, Sticker printing Australia, Sticker printing Brisbane, Sticker printing gold coat, Sticker printing Melbourne, Sticker printing Perth, Sticker printing Sydney, White Cling Label, White Vinyl Permanent, White Vinyl Repositionable.
Stickers
Custom stickers are more than simply an enrichment on test papers they are really effective showcasing gadgets. We've all at one point had contact with a sticker- however consider the possibility that we could make our own sticker plans. We could showcase items, groups, show help for a reason. Stickers come in versatile types (Die Cut and vinyl Stickers) and colors whether they are for fun or for business. They can be used as a reward for a job well done by your employee or simply decorating your office walls with a knowledgeable and motivating message for your clients and workers.
They can be more fun and elegant but it completely depends upon the message they are conveying. The best thing about these stickers is that they come in wide variety and color and of course the sizes. At Dino Print, we avail the services of Sticker Printing in Sydney, Melbourne, Brisbane, in fact all Australia in ten different sizes and high quality material that you can choose in the calculator. Get the best quality featured products with us in affordable prices and assured shipping in given time.
You can contact us through a Call 0390216886 or write to us at sales@dinoprint.com.au if case you need to ask about products, services and printing offers.
Thanks for choosing Dino Print. We Provide Free Designing and Shipping in Melbourne, Sydney, Brisbane, Perth, Adelaide, Darwin, Tasmania or anywhere in Australia.
Read More:
Color Sticker Printing – Choose The Best As Per Your Needs
| | |
| --- | --- |
|  Size |  Download |
| Product Size |   |
| Product Size |   |
| Product Size |   |
| Product Size |   |
| |   |
Dino Print provide free shipping and design for each product in Queensland, Sydney, Melbourne, Adelaide, Perth, Brisbane or all over Australia.