Free Shipping Australia Wide
ON ALL PRODUCTS
Fast Turnaround Time
We specialise in urgent printing
Lowest Price Guarantee
NO HIDDEN CHARGES
Get your printing in 4 Quick and Simple Steps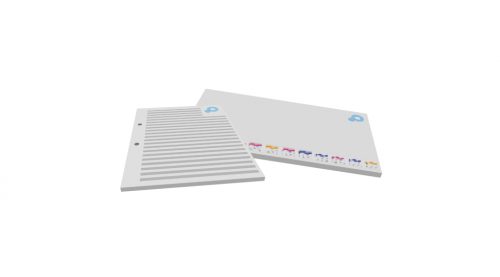 Notepads
Get an instant Price Check
$100.00
Category: Offset & Digital Printing
Tags: bulk Notepads Printing, cheap Notepads, Cheapest notepads printing melbourne, custom Notepads, custom sticky notes, full color Notepads Printing, full colour printed Notepads, multipages Notepads Printing, Notepads Printing, Notepads printing Adelaide, Notepads printing Australia, Notepads printing Brisbane, Notepads printing gold coat, Notepads printing Melbourne, Notepads printing Perth, Notepads printing Sydney., Sticky Notes printing
Notepads Printing
Love Sticky Notes ! "Notepads" Me too, beautiful colored and different shaped small papers to stick on work station to keep you memorizing the work load to complete. But, tell me how many times you lost them? I did many a times and that is why I have turned to notepads. Notepads are not boring, they can made interesting with monogram, photographs, company logo and original artwork. They perfect for home as well as office area. They considered as the great gifts for Christmas and New Year time of the year.
Custom Notepad are always in the great demand and grabs attention with different colors and images. The reason behind their popularity is being their economical and degradable in nature.
Dino Print avails two kinds of Notepad, Standard and Magnetic with four different size measures that can be chosen from the calculator. Ordering with Dino Print is very easy, you can call us or email us for Notepad printing services Melbourne. Our Customer Support representatives are always ready to assist you and promise the best quality product that you can trust.
Dino Print provide free shipping and design for each product in Queensland, Sydney, Melbourne, Adelaide, Perth, Brisbane or all over Australia.