Learn About Foil Stamping
When reading articles on printing or browsing through a printing website, you may come across the term "foil stamping." What is it and how is it relevant to you?
Foil stamping is a printing procedure wherein heat, pressure and a variety of metallic paper (foil) or metal dye is stamped into a surface to create shiny and attractive designs. In the process, the foil is transferred into a surface like cardboard or paper to create the design. It is also known as dry Stamping, leaf stamping, foil printing.
Foil Printing is incorporated into different materials like flyers, brochures, business cards, letter heads, invitations and more. It can enhance the appeal of a printed material because if its shiny appearance. Many wedding invitations use foil stamping using gold and silver foil/dyes in order to make them look formal and elegant.
Foil stamps can also be used in labels, especially for those who want to give their product a premium feel. Some companies also put them on letterheads for more special letters and documents. It is also popular for marketing materials and giveaways.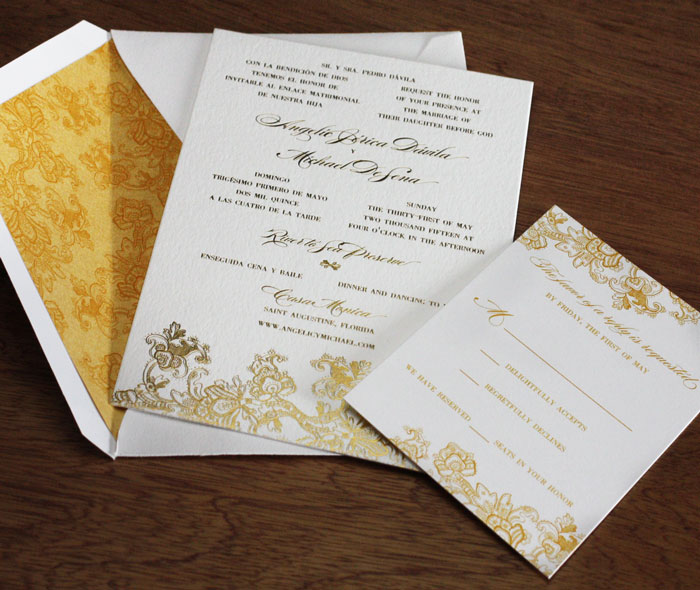 When it comes to printing, foil stamp is simply an option that can enhance your material. While there is indeed added cost in foil stamps, it does upgrade the quality of printed materials. The shiny effect, elegant colors and the premium vibe adds value to social and business documents alike.
Dino Print offers high-quality printing services with quick turnaround and affordable rates.