What to Put on Table Tents
Use of Table Tents
Table tent, also known as tent cards, are folded card stocks with printed material. They are a simple means of communicating events, products, and services. Table tent are particularly popular with restaurants, diners and other food service establishments. However, they are also used for company events, conventions, hotels, and lobbies due to their simple yet effective design. Here are some ways businesses can make use of Table Tents.
To Upsell
When customers are waiting or lounging around, they tend to rest their eyes on something to read or observe. In a dining establishment or lobby, one of the first things their eyes can linger to is the table tent. Businesses use this opportunity to up sell their products. Whether it's a bestselling item or a new one that needs more exposure, table tent can do the job to make them noticed.
To Announce Events and Promotions
Aside from up selling, businesses can also use table tent to bring attention to coming events or current promotions. Because table tents have two sides to place content, businesses can also add the relevant mechanics or details for customers to read. This is particularly effective when tents are placed on a table where people will be seated and staying for a while.
To Feature Combos and Packages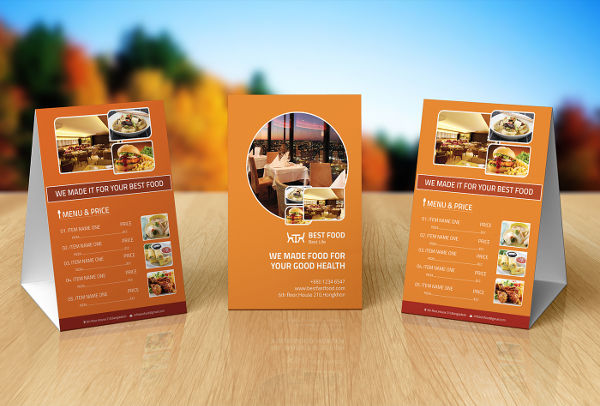 Sometimes, customers may not be able to see everything one has to offer in the menu. Many companies offer promos and packages at limited times and do not want to be bothered to redesign their present marketing materials in order to accommodate these temporary arrangements. Table tents are a good way to let people know what a business has to offer currently. It will also help the business push the product and create a bigger impression to make customers more open-minded in trying the package.
Dino Print offers a range of templates to choose from so you can get started on making your own table tents for your business.